Dr. Tejal Makwana
Dr. Tejal Makwana is a General Dentist at Reflections Dental Health Centre in Winnipeg.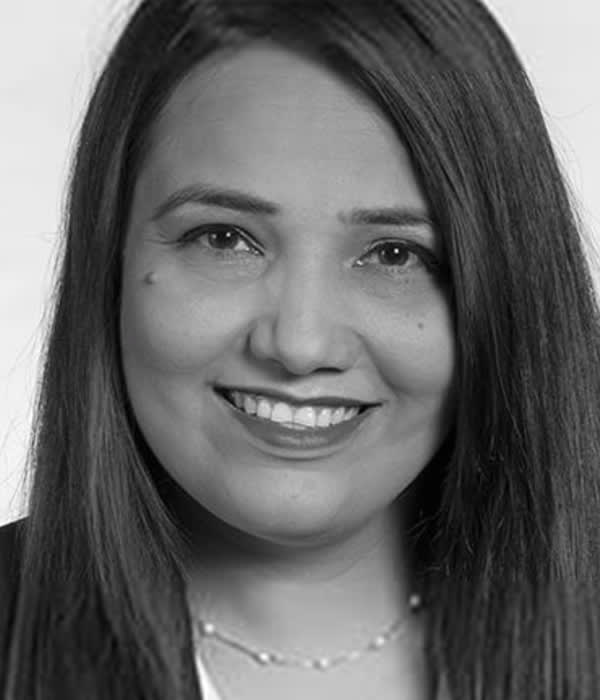 Dr. Tejal Makwana has been practicing dentistry since 2003 in three different countries. Originally from India, Dr. Makwana also practiced in Oman for seven years, and now calls Winnipeg home. She received her DMD in Canada from the University of Manitoba, Faculty of Dentistry under the International Dentist Degree Program. She was awarded the Pornoy Award for initiating and completing a challenging, comprehensive restorative treatment in a General Practice Clinic.

Dr. Makwana enjoys all aspects of dentistry and loves working with patients of all ages, especially children. In Oman, she often performed dental procedures under general anesthesia on children with special needs. When she wasn't in the office, she volunteered in various dental camps in schools and orphanages.

An artist and science enthusiast, Dr. Makwana believes dentistry to be her calling. In Winnipeg, she works with the community clinic Home Dental Care Program and the Smile Plus providing services to children and seniors.

Dr. Makwana brings a vibrant cultural background from the countries she has lived in, and she is trilingual! She speaks English, Hindi, and Gujarati. When she's not practicing, she enjoys reading, spending time with her family, and dancing. She is also a trained Indian classical dancer and has won awards for her performances.